Become a bridal hair styling expert with Lindsey!
You need this training bundle if you...
don't know where to start when a client gives you an inspiration photo
have trouble re-creating a specific style from your bride's trial/preview
want to attract dream clients on social media
want specific product and tool recommendations
need tips for creating long-lasting styles
are ready to up-level your hair design style & techniques
want to learn how to create the hottest hairstyle trends
want brides dying to work with you!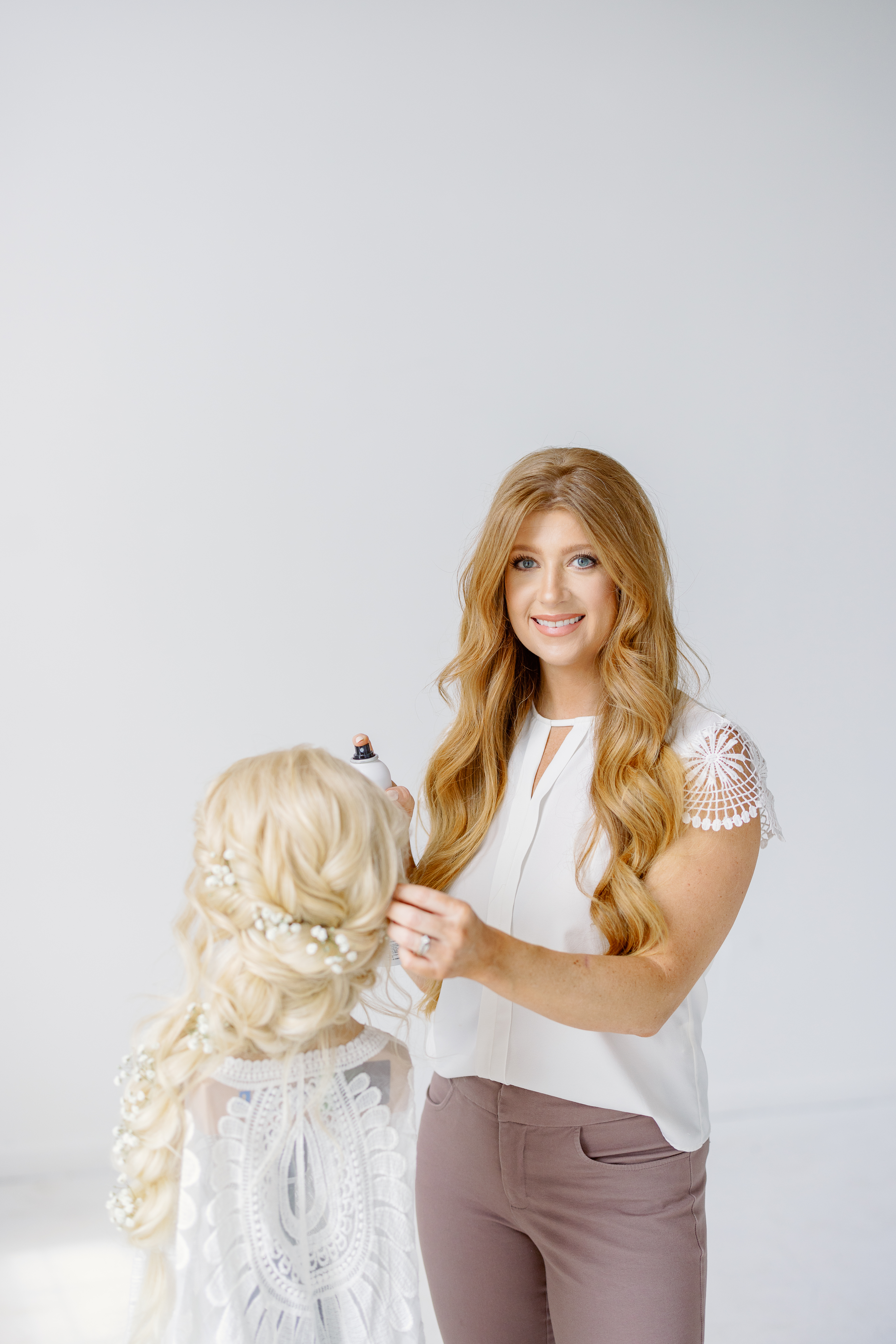 LbL BRIDAL HAIRSTYLING MEMBERSHIP
Do you feel anxious when creating formal hairstyles? Or perhaps you don't know where to start in re-creating hairstyles from an inspirational photo?
Maybe you get overwhelmed when working with difficult hair types: short, long, thick, curly, etc. And you're ready to up-level your bridal hair styling and create looks your brides will LOVE!
I'm here to help you.
I am the owner of Lovely by Lindsey, a bridal hair & makeup company based in Charlotte, NC. Awarded The Knot's Hall of Fame and Wedding Wire's Couples' Choice Award for 5 years in a row. With over 10 years of experience, I've created hairstyles that last all day & night for hundreds of people - and I can help you create your dream bridal business!
Become a member of my online training program and get unlimited, any time access to video tutorials, mini-classes and full-length courses, with new content added every month! And you'll get exclusive access to the LbL Education community -
a private Instagram page where you can get your questions answered LIVE!
Whether you are a beginner or a seasoned hairstylist, you'll find videos that can help you take your knowledge to the next level.
The LbL Bridal Hairstyling Membership is only $20/month, with the option to cancel at any time.
Bundle Contents
Every course outlined below PLUS new content added monthly!
A comprehensive, fun and relatable online education program for the wedding beauty industry!
If you're ready to develop or grow your skills, get noticed and create styles that will attract your dream bride and turn them into raving and loyal fans...
This is the program for you! 
Bonus: Monthly subscribers can join our private Instagram page for access to even more content, behind the scenes, LIVE demo's and Q&A's!!